Rejuvenate your body and overall well-being with massage.
Johanna is a Licensed Massage Therapist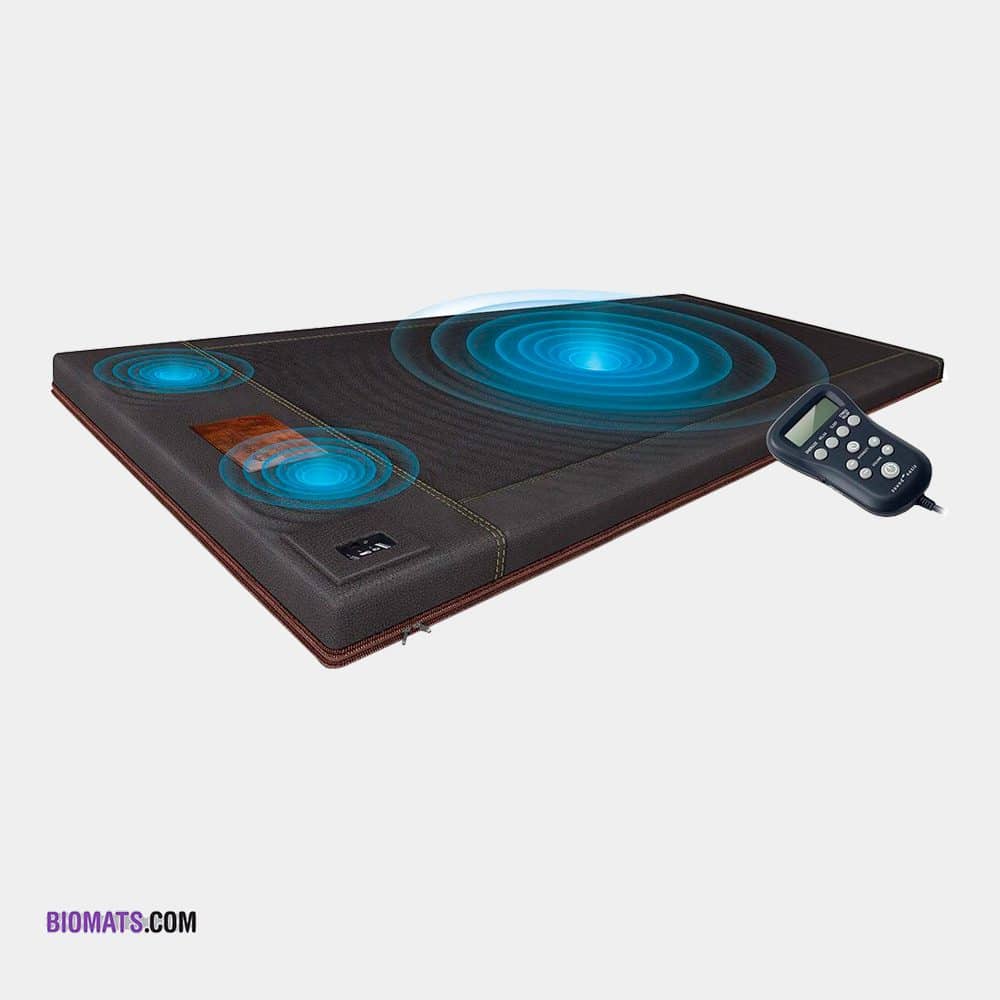 Rejuvenate your body and help reduce stress, improve circulation, and improve your overall health and well-being. Many different modalities are available, including Thai on the Table, Lymphatic, Reflexology, and more.
For every massage, once on the massage table you get the added benefits of:
Expert curation of vibration and sound frequency via the BioAcoustic Mat:
Heat via HealthyLine's Far Infrared Hot Stone Therapy mat. This mat includes 154 pieces of jade and tourmaline, to produce calming negative ion therapies to add to the negative ions being put into the air through the Salt Wall. This mat alone leads to tension relief in muscles and joints. Check out additional health benefits here: https://healthyline.com/product/014a/
The last layer of bliss on the table is Biomat's Quantum Energy Pad, where additional black tourmaline stones infused in a nano copper matrix provide a luxurious calming experience.
Grab your packet of electrolytes and filtered water while checking out and rebooking your next session!
Manual Lymphatic Drainage
Having obtained additional lymphatic certifications through the esteemed Dr. Perry Nickleston, Johanna uses his Big 6 TM during each lymphatic drainage session, in addition to other techniques to break up lymphatic congestion and encourage lymphatic flow.
When you book an MLD massage appointment, you will first step on the Power Plate in the Mobility room. The couple minutes of vibration will prepare your body for the session. Once in the Massage room, you will experience additional vibrational and sound frequency on the massage table via the BioAcoustic Mat (https://biomats.com/product/bioacoustic-mat), further assisting lymphatic flow.
The touch is light, and little to no medium is used. Specific Lymphatic Cream is used towards the end of the massage to promote the body's process to continue lymphatic detox and flow. Once the massage has ended and the client is fully dressed, they will enter the Mobility room once more to finish up the last couple minutes on the Power Plate for full body vibration.
Thai on the Table
This modality is experienced fully clothed. Honoring the Thai tradition, certain techniques of the massage are performed to encourage the flow of meridians through the Sen Lines of the body. Compressions, assisted stretches and movement will be experienced during this session.
Multiple massage modalities